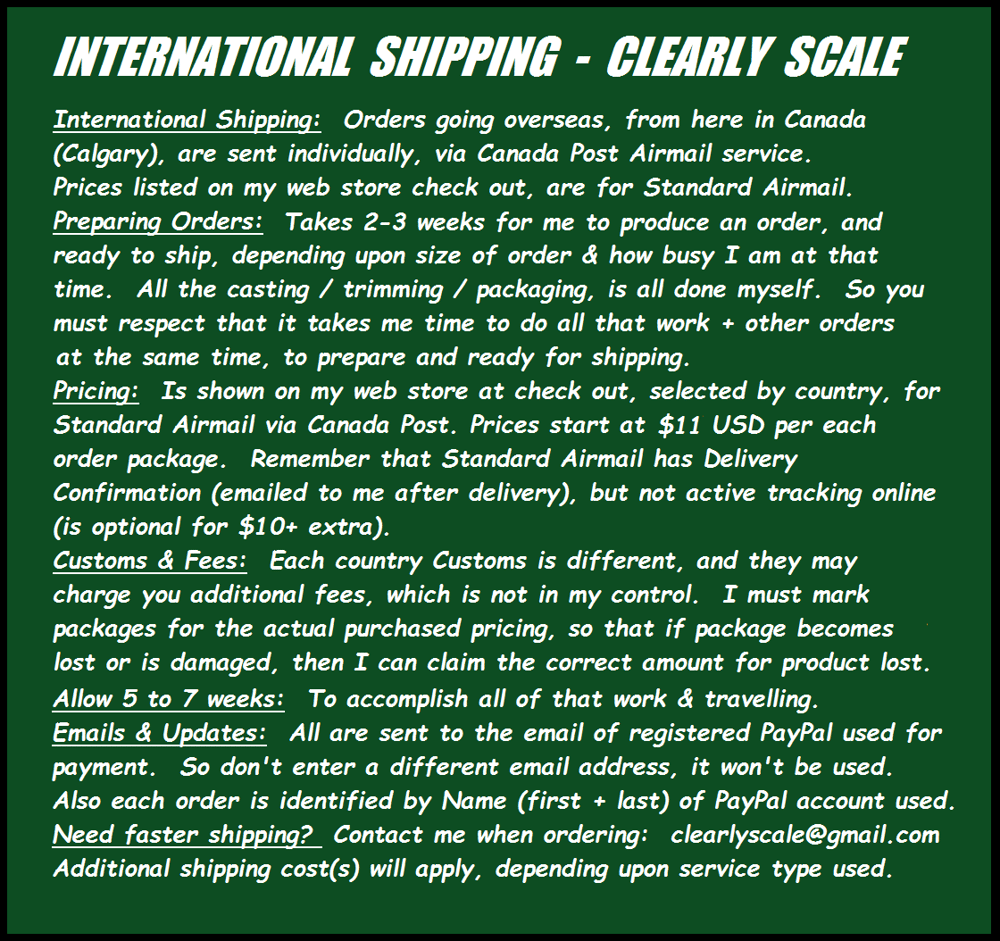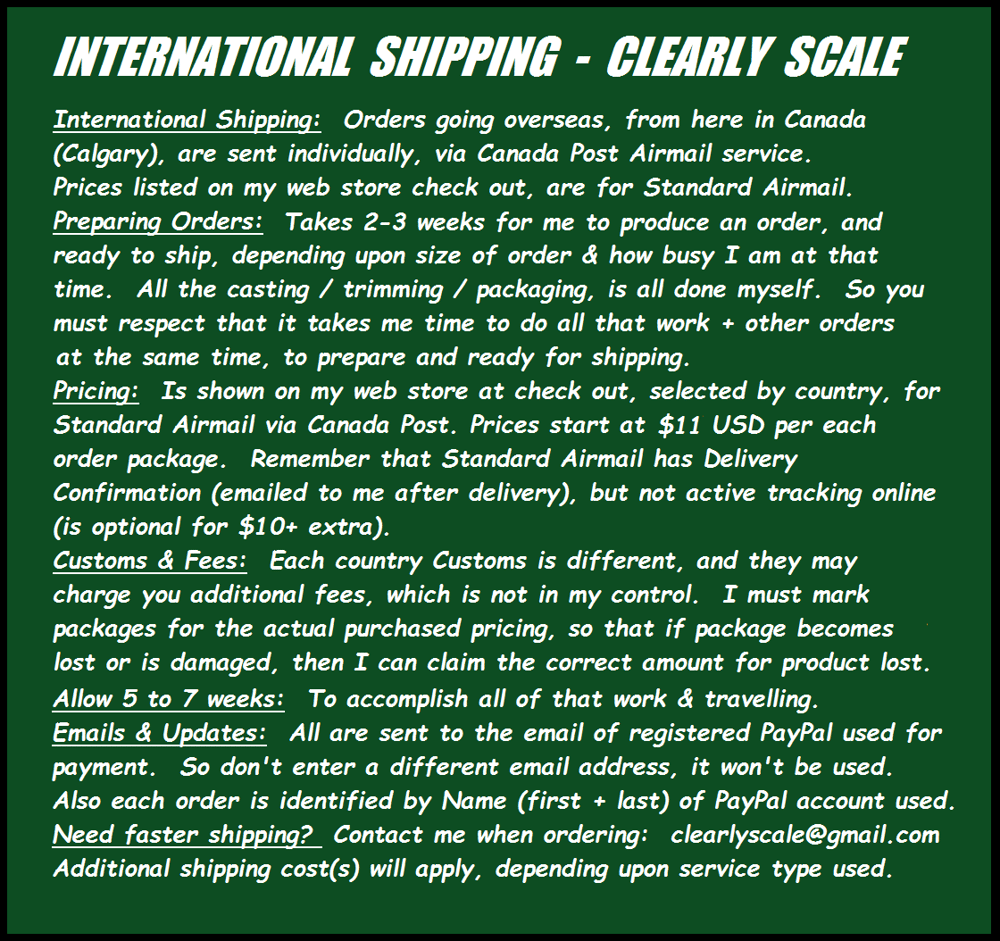 *MUST READ* INTERNATIONAL SHIPPING BULLETIN
$0.01
IMPORTANT
YOU MUST READ, UNDERSTAND & RESPECT THE SHIPPING INFORMATION BULLETIN POSTED HERE.
I MAKE / CAST ORDERS ONLY AFTER PURCHASED (I DONT STOCK PREMADE INVENTORY) AND IN THE SEQUENCE RECEIVED.
I DO NOT SHIP TO AFRICA, INDIA, MIDDLE EASTERN COUNTRIES, CHINA, PHILLIPINES, VIETNAMS, KOREA, SOUTH AMERICAN COUNTRIES, RUSSIA/UKRAINE, or MEXICO.
.